What to Expect
If you have never been on a guided trip the number one rule is don't be intimidated! Many first time customers are under the impression that guides spend every day of their lives fishing with the finest anglers in the world... Nothing could be further from the truth. We spend as much if not more time fishing with beginning and intermediate anglers. Our captains excel at both guiding and instructing for those looking to improve their game. A great captain can show a successful day to fly fishermen of any skill level and our captains are great! If you are an experienced angler with a lifetime of fly fishing experience or this is your first guided trip, simply relay to us the techniques etc. you would like to employ during your trip & your captain will proceed to exceed your expectations!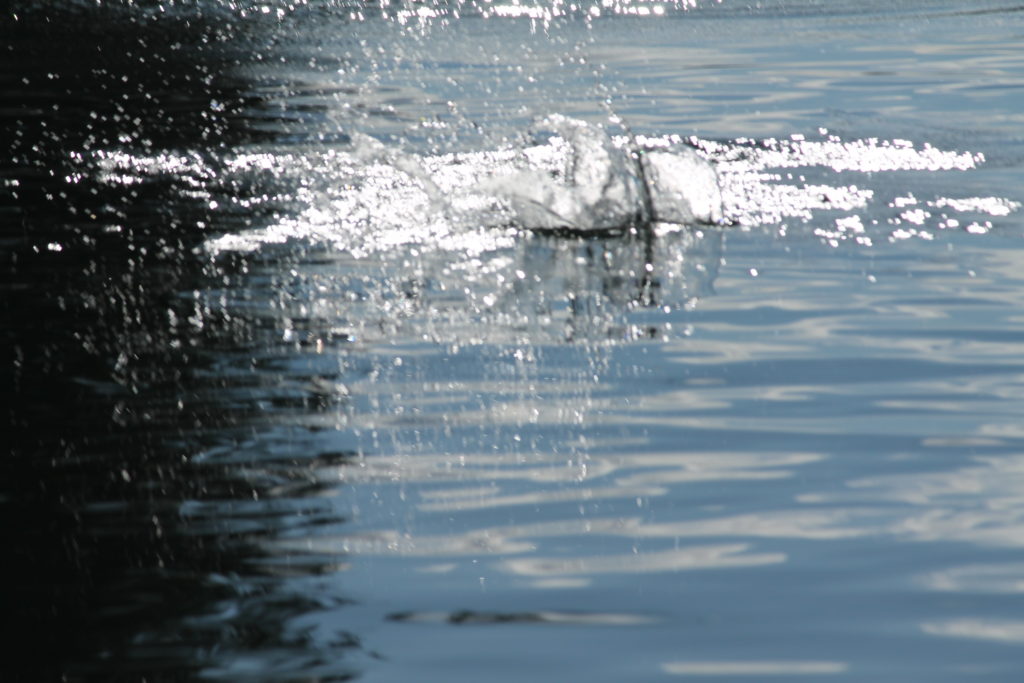 An Adventure on Puget Sound
Puget Sound offers a very unique beach fishery for salmon and sea run cutthroat, and there are plenty of options available for guided beach trips, but fishing these same waters from a boat is an entirely different experience. More than anything else, the difference is in the catching! To put it quite simply, we catch more fish out of the boat than on the beach. Period!  The biggest difference is mobility and access.  Fly fishing Puget Sound from a boat means that we can fish ANYWHERE we want.  There is no such thing as private property.  If a particular area is not producing we are not stuck there. We have the option of being mobile, and moving along until fish are found.  Have you ever arrived at a great beach on a great tidal day only to find the water never really gets moving as you expect, or maybe the fish are jumping down in front of the private property and not in the water you can access from foot? This is simply not a problem when fishing from a boat.  Mobility is absolutely crucial in this fishery, and our boats provide that. 
The other thing that the boats provide, is adventure!  We just never know what we will encounter during a day on Puget Sound.  Whales, porpoise, sea lions, submarines, giant bait balls, octopus... Every day on Puget Sound is a new experience. Being able to experience the wonders of Puget Sound from the comfort of a boat is an experience you won't forget! 
If CATCHING salmon and sea run cutthroat on the fly in Puget Sound is something that interests you then we highly recommend you come out for a day on one of our boats. If you compare the costs of a guided beach trip in the area with the cost of a guided day on one of our boats we feel that we offer a LOT more bang for your buck... But don't let us tell you this, come out and experience it for yourself! You won't regret it.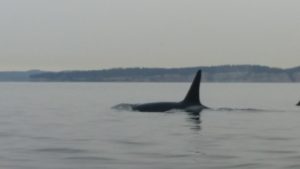 RATES 
BOOK YOUR TRIP
1) Complete Request Form to inquire about availability 
2) After we have confirmed your requested day's availability then Pay Deposit Via paypal below 
[Note, you do not need a PayPal account to pay. Click the button, then select pay with credit card].
2) Pay Deposit
 DEPOSIT - $150

 Full Day: A full 8+ hours on the water targeting salmon and/or sea run cutthroat for up to two anglers $500.00 . This amount does not include Washington State sales tax.   Washington State Saltwater Fishing License and salmon punch card is needed for this trip.   Fishing license
Half Day: 4-6 hours on the water for up to 2 anglers.  $375 Washington state saltwater fishing license and salmon punch card is needed for this trip.  Fishing license
Deposit: A 150  dollar non refundable deposit is required when booking a trip. Balance will be due upon day of your trip.
South Sound Skiffs Cancellation: If we are forced to cancel a trip due to weather or other unforeseen circumstances we will promptly refund your deposit or reschedule your date, whichever you prefer.
Cancellation: If you need to cancel your trip your deposit is non refundable.  However, we will try our best to re-book your day and if we are able to do so we will promptly refund your deposit in full.
What's Included:  We provide all gear:  Rods/reels/lines/leaders and flies.  We will also provide spinning gear for those who do not wish to fly fish.
What to bring: This one is tricky, primarily because we are (typically) three people (two anglers and the captain) sharing 103.5 square feet. When fishing from a skiff with little storage less is more! That being said there are certain essentials you do not want to find yourself without... Polarized sunglasses, sunscreen, waterproof camera, waterproof rain gear including pants, non marking shoes / boat shoes, a change of clothes, extra socks, dry bag for your belongings. Dress warmer than conditions demand as it is typically a bit cooler on the water and layers can always be removed.
Personal Fishing Gear: Absolutely bring your own gear along! 6 weight rods in our opinion tend to deal with the wind better as well as provide a bit more backbone. The added rod weight will shorten fights and result in healthy and successful releases. . Again space is limited so please no more than two personal rods per angler.
Accommodations: There are a number of fantastic places to stay during your visit to Tacoma. There are a few hotels in Ruston where we can pick you up in the boat from the beach right next to your hotel!