January 15th, 2018
So far this winter we've been having our best luck with herring and sand lance patterns, especially in areas where we are finding large concentrations of bait.  We've been encountering balls of herring that are so big it often makes it difficult to get a fish to notice a well tied imitation.  As such we've had our best luck fishing patterns that maintain the proper baitfish profile but are tied a bit larger, flashier, and in non natural color schemes.  A pink/white/chartreuse UV Resin Popsicle Stick has been getting the job done where a more natural imitation is often getting "lost in the crowd" so to speak.  It's an abundance of riches in the south Puget Sound right now when it comes to the variety of food sources available for cutthroat, so showing the fish a fly that is a bit larger, brighter, and flashier seems to get their attention much more effectively.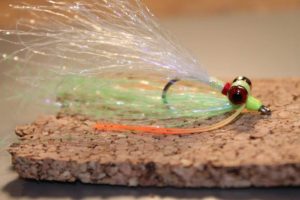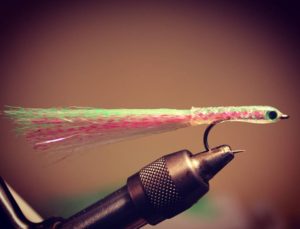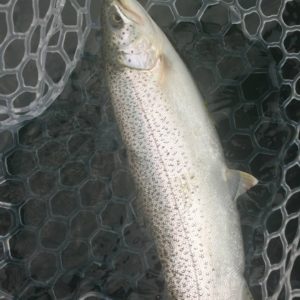 January 24th, 2018
In spite of nasty weather this winter we've still been finding plenty of nice fish. Shrimpy patterns have been producing the best for us this week, with the dubbing brush Squimp being the clear winner. Fish have been fairly spread out, with the heaviest concentrations being found in the vicinity of small creek mouths, probably as fish are preparing to head up to spawn. Finding moving water has been crucial, and we've found that having a boat is critical for finding this water.  If you're fishing the beach I'd suggest focusing on larger points, creek mouths, and anywhere the water gets funneled down to increase flow. Its hard to beat this fishery, especially considering it is the dead of winter!!
Here's a video from yesterday's trip on the sound.  It didn't stop raining all day long, but luckily the fish didn't mind!  Rain gear required for this one!
---